In part 1 of the "Using Mind Maps for UX Design" series, I discussed how to use mind maps to create "sketch maps" that organize ideas in a tree-based structure where sketches are used as the way to illustrate those concepts. Mind maps have many other applications for UX designers. This article will focus on how to use mind maps for user research.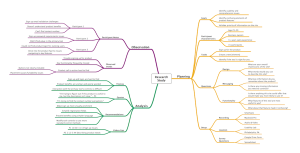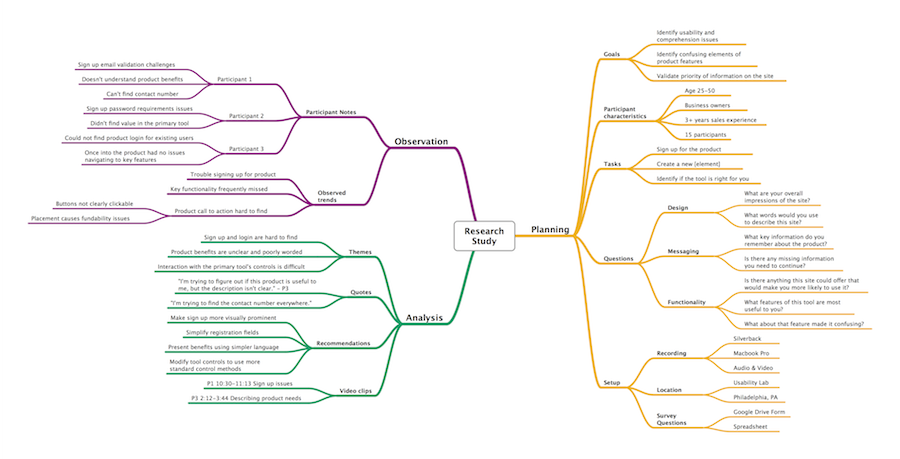 What are research maps?
Research maps are mind maps that can help you manage all aspects of user research, from planning, to conducting studies, through analysis and recommendations. Using mind maps to arrange elements of user research allows you to visually structure information in a way that helps you to make connections between research elements. For example, a research map could help you connect research goals with themes from your findings, identify connections across interviews or test sessions, or to match findings with recommendations. Instead of looking at different phases of user research in isolation (e.g. creating separate documents for your research plan, observations, and recommendations), a research map can help you see the big picture across all phases.