What is inspireUX?
inspireUX is a blog that posts articles and quotes relating to User Experience Design (UX).  inspireUX focuses on the impact that User Experience has on people, business, and the world. This blog aims to inspire User Experience practitioners to embrace our ability to impact the world around us and to become better at what we do every day to design great experiences.
In the words of Jon Kolko:
"I feel strongly that designers make great agents of change and can champion new and novel approaches to old and tired problems. The best indicator of design success, in my experience, is a passion to make an impact."
Who am I?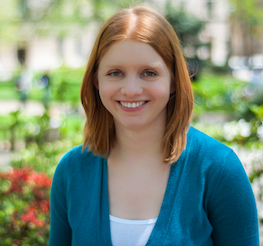 My name's Catriona Shedd. I am a User Experience Designer with 6 years of experience helping over a dozen organizations obtain a competitive advantage by delivering great user experiences across desktop, mobile, tablet and other channels. My expertise lies in defining and executing a design strategy that is built on a deep understanding of user and business needs and the context that surrounds digital experiences. I work in highly collaborative environments with cross-disciplinary teams to deliver informed and iterative design solutions. My specialties include user research, usability testing, information architecture, and interaction design.
Read about how I discovered UX and why I'm still here.
If you'd like to contact me, feel free to email me or connect with me via LinkedIn.
Portfolio & Resume
View my portfolio site for sample work, a description of my approach to projects, and my latest resume.

 Download my resume (PDF)