Full disclosure: Foraker Labs, the creators of UX Recorder, contacted me requesting a review of UX Recorder in return for a promo code to test the application. This has not influenced my overall positive or negative impressions of the application.
What is UX Recorder?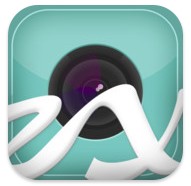 UX Recorder, created by Foraker Labs, is a screen recording iOS application that records user activity on mobile websites in addition to audio and video of the user's face via the device's camera. The application can only be used to conduct usability tests of websites, not other iOS applications. UX recorder is a universal application for iPhone, iPod Touch and iPad devices running iOS 5.0 and above that have a front facing camera (given heavy CPU usage, an iPhone 4 or 4s, iPad 2 or 3, or iPod Touch 4 is recommended).
UX Recorder currently costs $59.99.
This review will focus on the iPhone version of the application, tested with an iPhone 4S running iOS 5.1.1.
For more information about the application, visit www.uxrecorder.com.