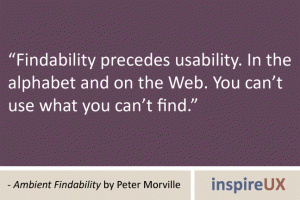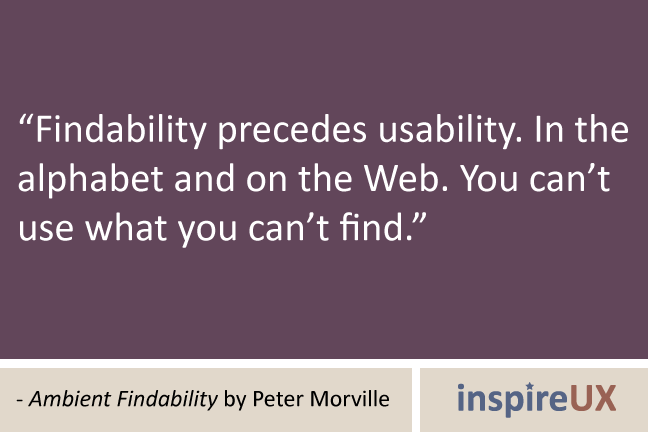 "Findability precedes usability. In the alphabet and on the Web. You can't use what you can't find." – Ambient Findability by Peter Morville
Read more from Peter on "how you find your way in an age of information overload" in his book Ambient Findability.
This quote was submitted by an inspireUX reader.  Do you have a quote you want to see on inspireUX? Submit it, and it may be chosen!