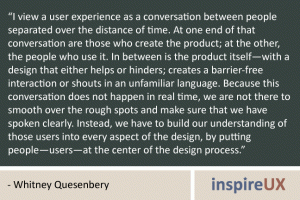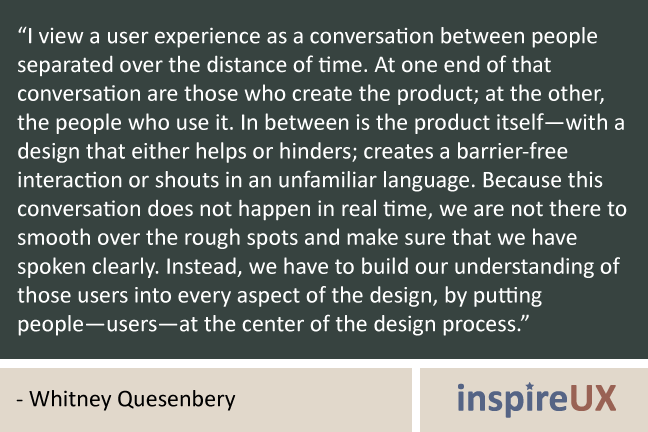 "I view a user experience as a conversation between people separated over the distance of time. At one end of that conversation are those who create the product; at the other, the people who use it. In between is the product itself—with a design that either helps or hinders; creates a barrier-free interaction or shouts in an unfamiliar language. Because this conversation does not happen in real time, we are not there to smooth over the rough spots and make sure that we have spoken clearly. Instead, we have to build our understanding of those users into every aspect of the design, by putting people—users—at the center of the design process." – Whitney Quesenbery
This quote is from Whitney's great article "Why People Matter" from UX Matters.
Tip: Remember, you can always click on the thumbnail image of the quote card to get a full-sized image that can be used for saving or printing.