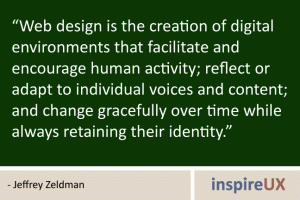 "Web design is the creation of digital environments that facilitate and encourage human activity; reflect or adapt to individual voices and content; and change gracefully over time while always retaining their identity." – Jeffrey Zeldman
Read Jeffrey's article "Understanding Web Design here.
Have a quote you want to see on inspireUX? Submit it, and it may be chosen!